We invite you to view the gallery from the BACIF 2017 conference
Welcome on BACIF 2017
Disciplines related to food issues reach more and more significance in today's science. Special attention is paid to the matter of biologically active compounds, which is often a reference to the study on food and becomes a central point of information exchange between the researchers. Food technologists, scientists, nutrition specialists and even regular consumers declare interest in the issues vital for food safety and quality. Biologically active substances, even though minor, are often the components crucial for food and the effects it exerts on human body. BACIF conference aims to be a modern and interdisciplinary debate platform for the specialists dealing with various aspects of biologically active substances in food products.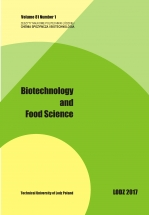 P
articipants are encouraged
to submit research papers (presented both as oral comunications or posters) for publication in Biotechnology and Food Science Journal.
Manuscripts, formatted according to journal requirements (
www.
http://www.bfs.p.lodz.pl/
), please send before February 28th, 2018 by email to Editor in Chief: malgorzata.piotrowska@p.lodz.pl
Conference is supported by:

Conference is financed by contract no. 733/P-DUN/2017 from the resources of the

Minister of Science and Higher Education

destined for promoting of the science.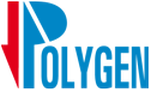 Polygen is a Polish company specializing in the sale of chromatography instruments and accessories from highly recognized international companies. They also offer expert service, validation, consultancy and training courses.